Gutter Cleaning West Drayton
Looking to prolong the life of your gutters and protect your home?
DW Maintenance & Exterior Cleaning is a local and experienced team of property maintenance specialists. We offer Gutter Cleaning in West Drayton and surrounding areas such as Slough and Heathrow. Our gutter cleaning services aim to leave you 100% satisfied with the result after using the latest technology to vacuum debris that can cause serious damage to your home.
We're highly recommended by locals as our team is fully qualified to perform various cleaning services beyond gutter cleaning, such as pressure washing and roof cleaning. In addition, we offer peace of mind as we're an Approved Contractor and fully insured in the unlikely event that something goes wrong. 
Gutter Services We Offer…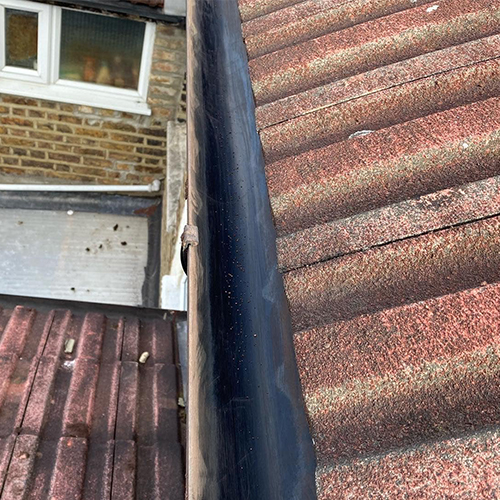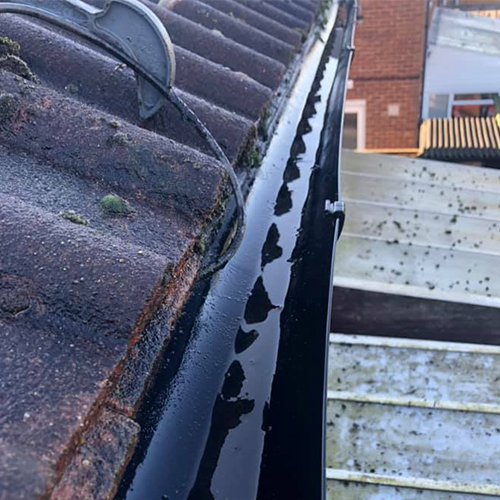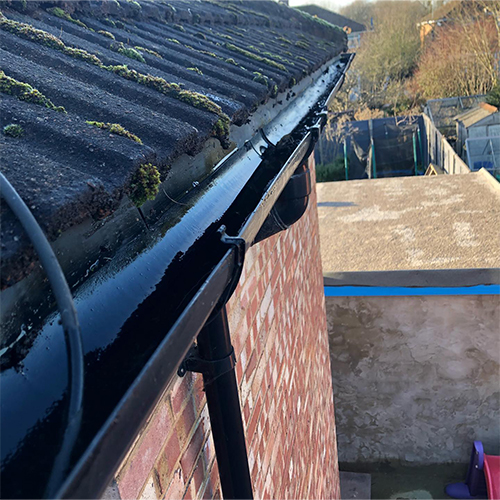 signs your gutters need cleaning
Telltale Signs Your Gutters Require Cleaning
There are many signs that indicate your gutters require cleaning, but we've narrowed it down to the most common signs for an urban home like yours in West Drayton, Greater London.
Animals and Pest
One of the most common signs that your gutters require cleaning is the presence of animals and pests. If you see birds like the pigeons or pests like mice in or close to your gutters, chances are that you have blocked gutters. Animals and pests use gutters to breed, make nests and lay eggs. So, if you see it, give us a call today.
Overflowing Water
If water is overflowing from your gutters, there is a high chance that it is fully blocked or partially blocked in a specific area. For example, gutters below tree branches tend to suffer during the Autumn months as leaves fall into them. Blocked gutters trap water from freely flowing to the downpipe and, instead, over the edge.
Sagging Gutters
Sagging gutters can indicate broken gutters as well as blocked gutters bearing the additional weight of debris and water.
Why Our Gutter Cleaning in West Drayton

Latest Vacuum
We use the latest technology to vacuum your gutters, which means we get the job done quickly and to an exceptional standard.
Before & After Shots
We can take before and after shots so you're confident we've done a great job and you're 100% satisfied with the result.
Commercial and Domestic Properties
We can clean gutters beyond the typical three stories high, which means tall commercial and domestic properties throughout West Drayton and surrounding areas such as Slough are not left dirty.
Benefits of Gutter Cleaning in West Drayton

Less Likely to Experience Water Damage
One of the most important benefits of gutter cleaning is that your property is less likely to experience water damage as a result of overflowing gutters. This includes internal mould growth and subsidence as the water gets trapped in the walls and foundations and expands during the winter months, which are close to freezing in West Drayton.
Collateral Damage is Less Likely
If you ignore sagging gutters, there may be an expensive price to pay. For example, if you park your car beneath it, or it hits you, your family or even a member of the public when it gives way. Or, perhaps, damage your well-kept garden.
Improves Gutter Lifespan
Having your gutters cleaned on a yearly basis will improve the lifespan of your gutters drastically and, therefore, reduce the need to replace them as often costs more than many cleans.
Contact us to arrange a free no obligation quotation.
If you need your gutters cleaned for your domestic or commercial property, please get in touch to request a free, obligation quote. Call us on 07500 339486 or email dw_maintenance@outlook.com.
Gutter Cleaning West Drayton
Driveway Cleaning West Drayton
Window Cleaning West Drayton
Roof Cleaning West Drayton
Arrange a free quotation
+44 7500 339486
dw_maintenance@outlook.com